THE ONE MAN SIDESHOW
DAVID DARWIN
David Darwin creates a world where nothing is impossible, transforming the seemingly grotesque into fantastic feats appropriate for audiences of all ages. His mastery of sideshow, comedy-juggling, and an enormous range of circus arts make him the natural selection for your entertainment needs.
Each performance is adapted to fit your audience. Whether you need an hour of breathtaking, death-defying stunts wrapped in remarkable displays of juggling dexterity, a strolling minstrel to engage and enthrall your patrons, or just a simple half-hour of captivating comedy-juggling, David Darwin has a show for you. He brings you entertainment--evolved.
THE SHOW
PHOTOS
David Darwin performs in a variety of settings from upscale corporate events to intimate private parties. Here are a few photos from his shows.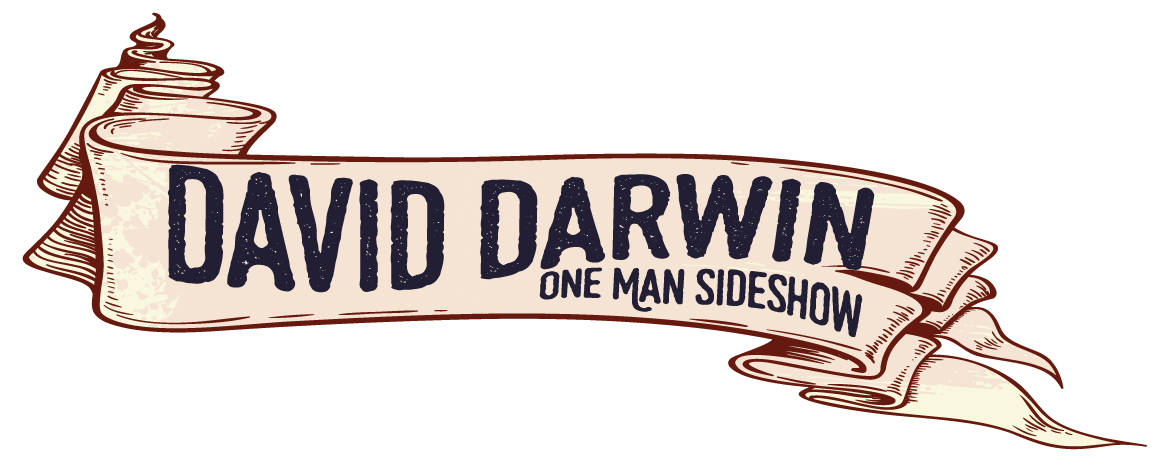 David Darwin is the natural selection for your entertainment presenting vaudeville and sideshow acts for the modern age.